This document is not up-to-date, please refer to the Japanese document.
Connecting Data Source
A Data Source is a data connection used by an InfoMotion (Graph). Registering a Data Source is necessary to use InfoMotion. A Flow can save data to a Data Source.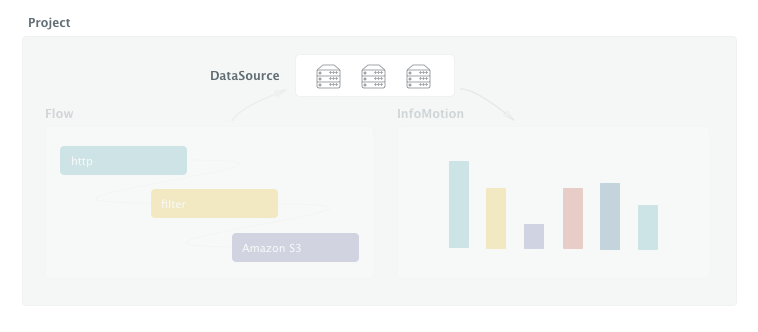 In enebular, you can create & edit Data Source.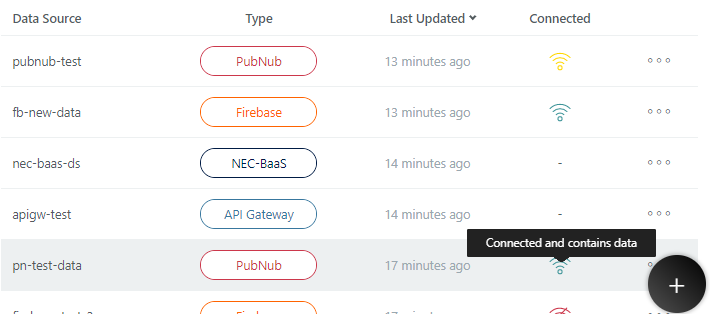 Available data sources for InfoMotion:
A Data Source connection can be checked once created. Results are displayed in the Connected column. Currently the data sources that can be checked
The results of the connection test are represented by 4 icons which each signifies a connection status.
- : Indicates that it cannot be checked (API Gateway and NEC BaaS).

Green: Indicates that it can connect to the Data Source and retrieve data from the Data Source.

Yellow: It was able to connect to the Data Source, but it could not retrieve data. This may be due to incorrect ref, channel or an empty database.

Red: Indicates that it could not connect to the Data Source.
For more details hover over the connection icon.