This document is not up-to-date, please refer to the Japanese document.
Registering Files
In order to deploy a file to a device, it first must be registered as an asset on enebular. The following explains how to go about that registration.
First, select Files from the project menu to display the registered file asset list.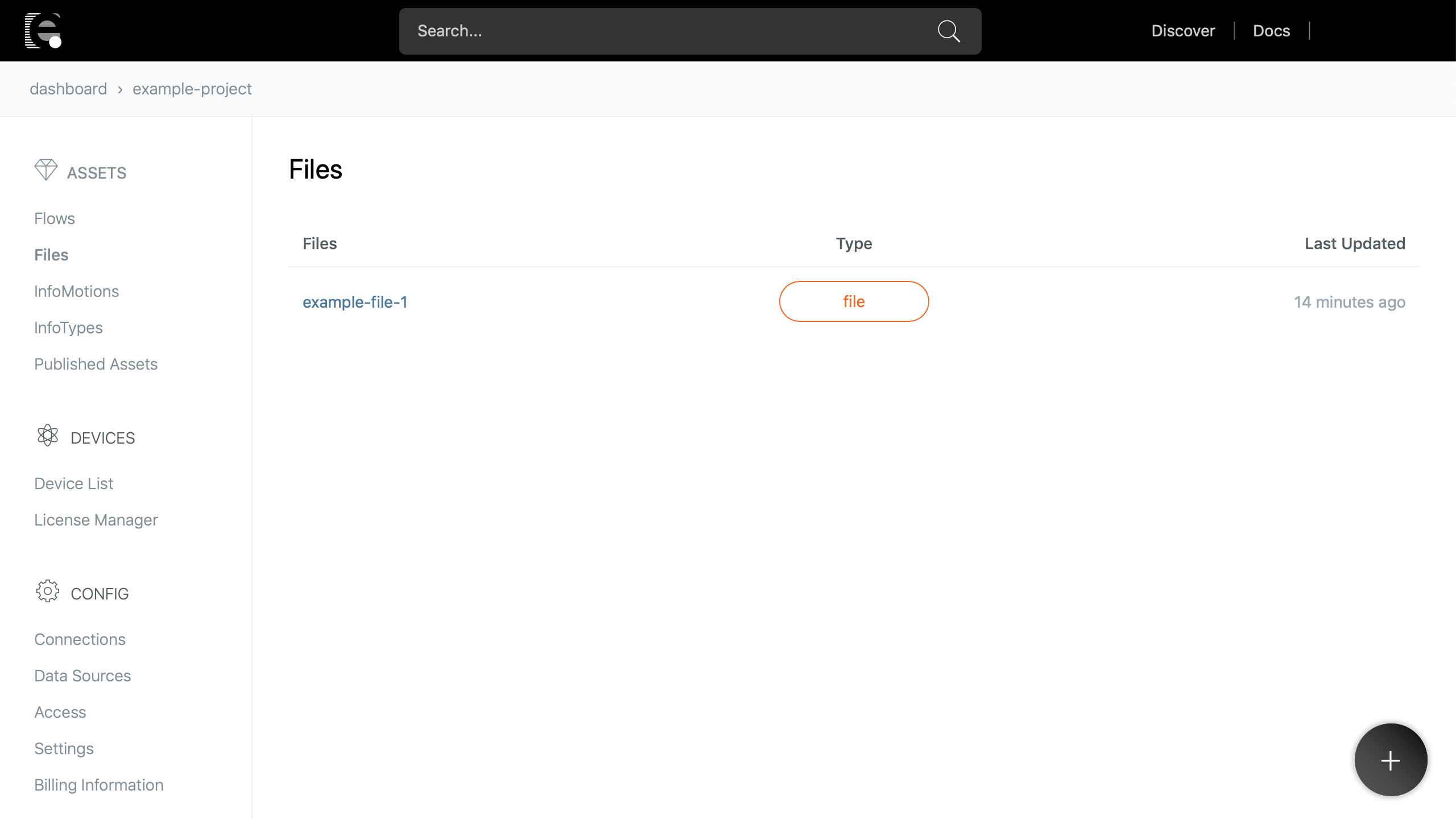 Click the + button at the bottom right of the file list.
The Add File popup will be displayed. Here, first select the file to register.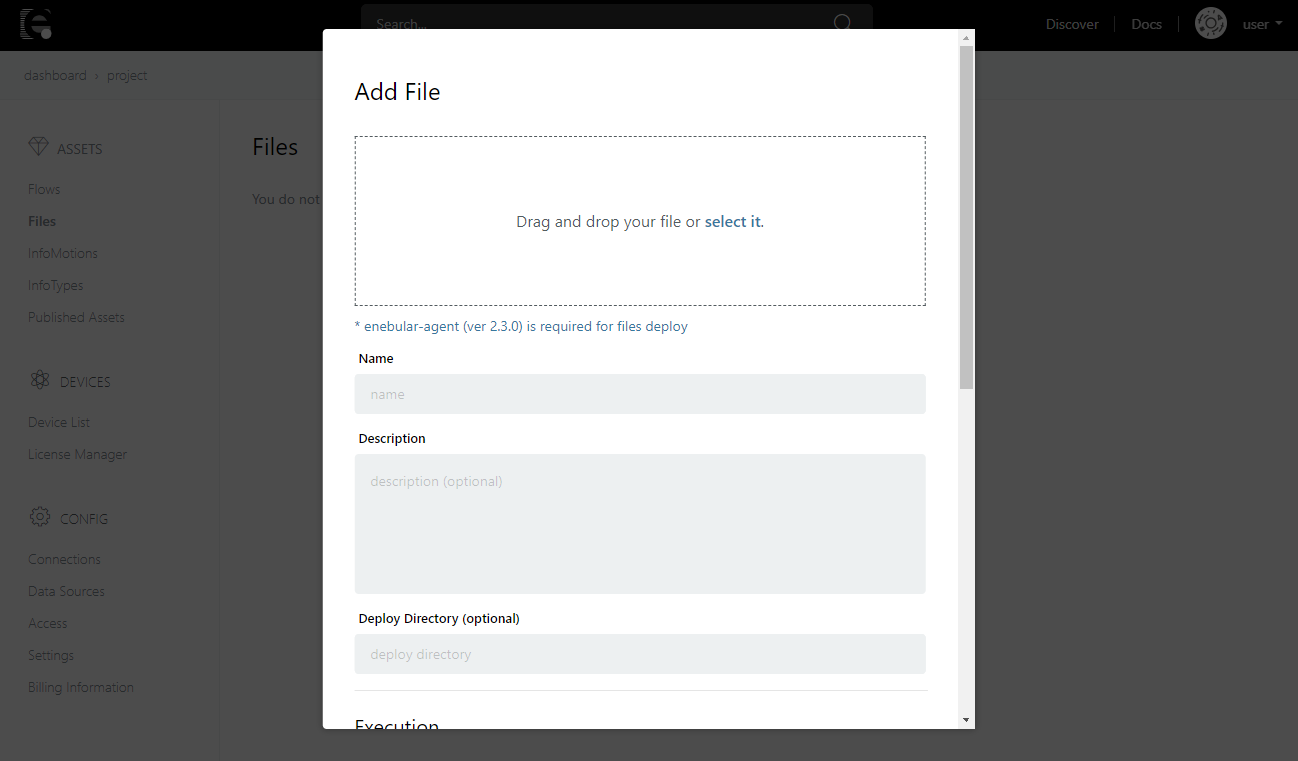 Select the file by either dragging and dropping it onto the dotting lines area or clicking select it. Also set the following required item.
| Item | Description | Content to Specify |
| --- | --- | --- |
| Name | File asset name | A descriptive name of your choosing |
For details on the settings aside from that above such as the deploy directory and deploy time execution, refer to File Settings.
After selecting the file and setting the required item, click the Upload button at the bottom of the popup to upload the file.

When the upload completes, the file is registered as an asset and the file's Overview is displayed.
From the Overview it's possible to deploy the flow and change its settings.
For details on deploying files, refer to Deploying Files.